Planning
"Developing a unique expertise as a town planner, developer and investor, Frey is today responding to these challenges and positioning itself as a real partner with agglomerations within the framework of their urban and commercial restructuring at the entrance to the city."
Antoine Frey, President and CEO
Urban and commercial renewal of city entrances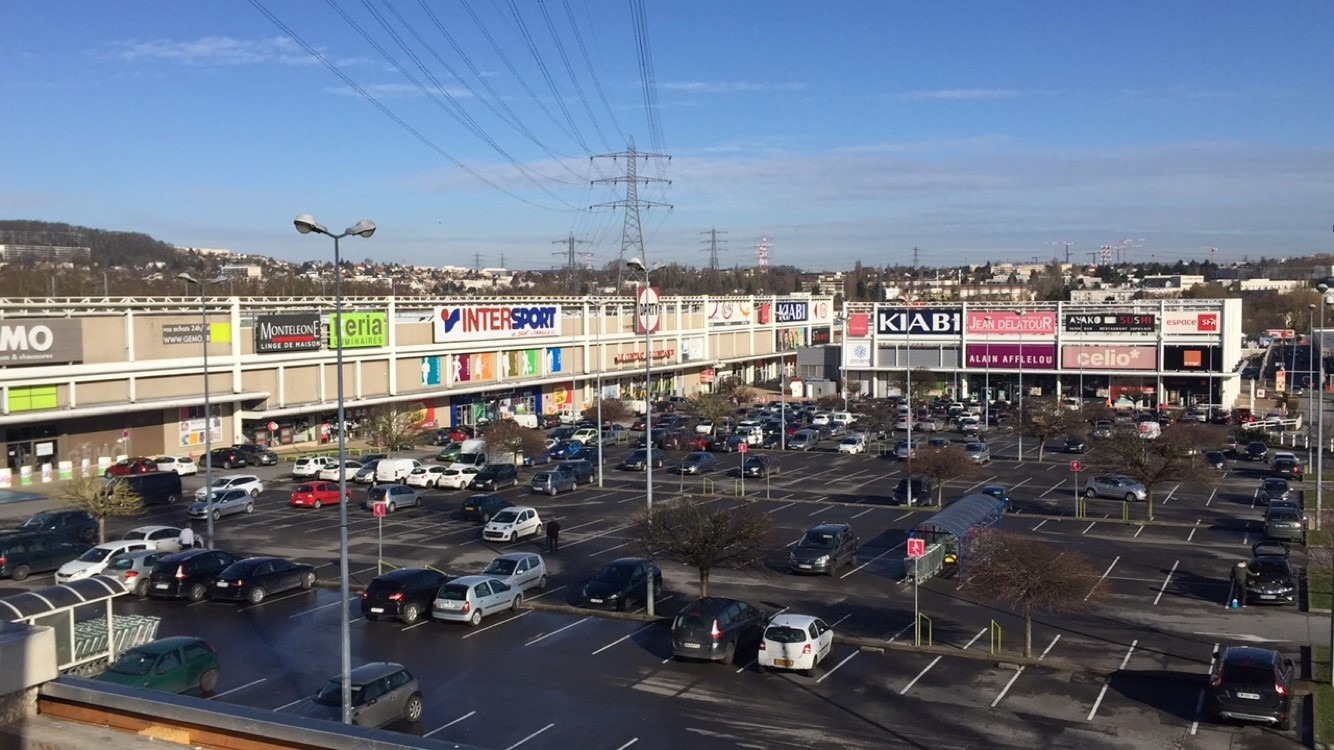 The situation
All major cities are now facing the same challenge: how to restructure their entrances to the city. How to redevelop these vast peripheral areas of activity and commerce now caught up by the city.
Born in the 80s to accompany the use of the automobile in its act of consumption, these areas are both magnificent economic successes, generating jobs and turnover, but also bitter urban failures, making daily suffering from millions of French people a completely dehumanized act of purchase.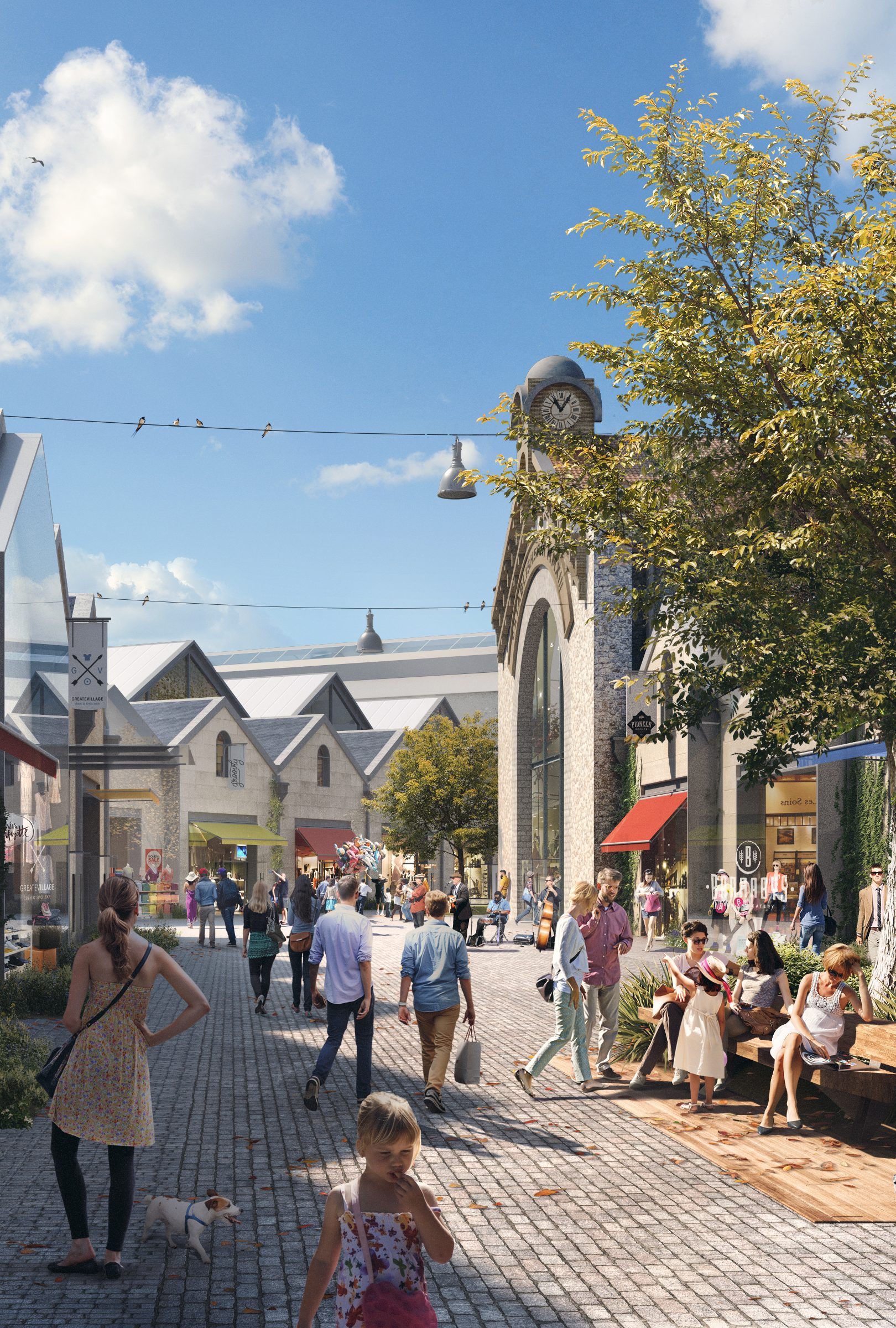 The stakes
This addition of unsightly metal boxes, the only virtue of which has long been to offer easy access and free parking, no longer meets the expectations of consumers, who feel underestimated in these obsolete universes, the expectations of brands, which see their image degraded within these non-commercial places, but also to the expectations of communities, who wish to see these monofunctional areas mutate rather than turn into wasteland.
Without this common awareness, yesterday's urban failure will inexorably become tomorrow's economic failure.
So how do we meet these growing expectations?
How to face the multiple challenges inherent in the redevelopment of these commercial areas?
The method
Because each major French agglomeration is concerned, Frey has combined its skills as a Developer and Investor in order to define an intervention methodology adaptable to each territory. To renew cities entrances that are losing attractiveness, Frey is positioning itself as a catalyst for the feasibility of the operation through a partnership work with the community.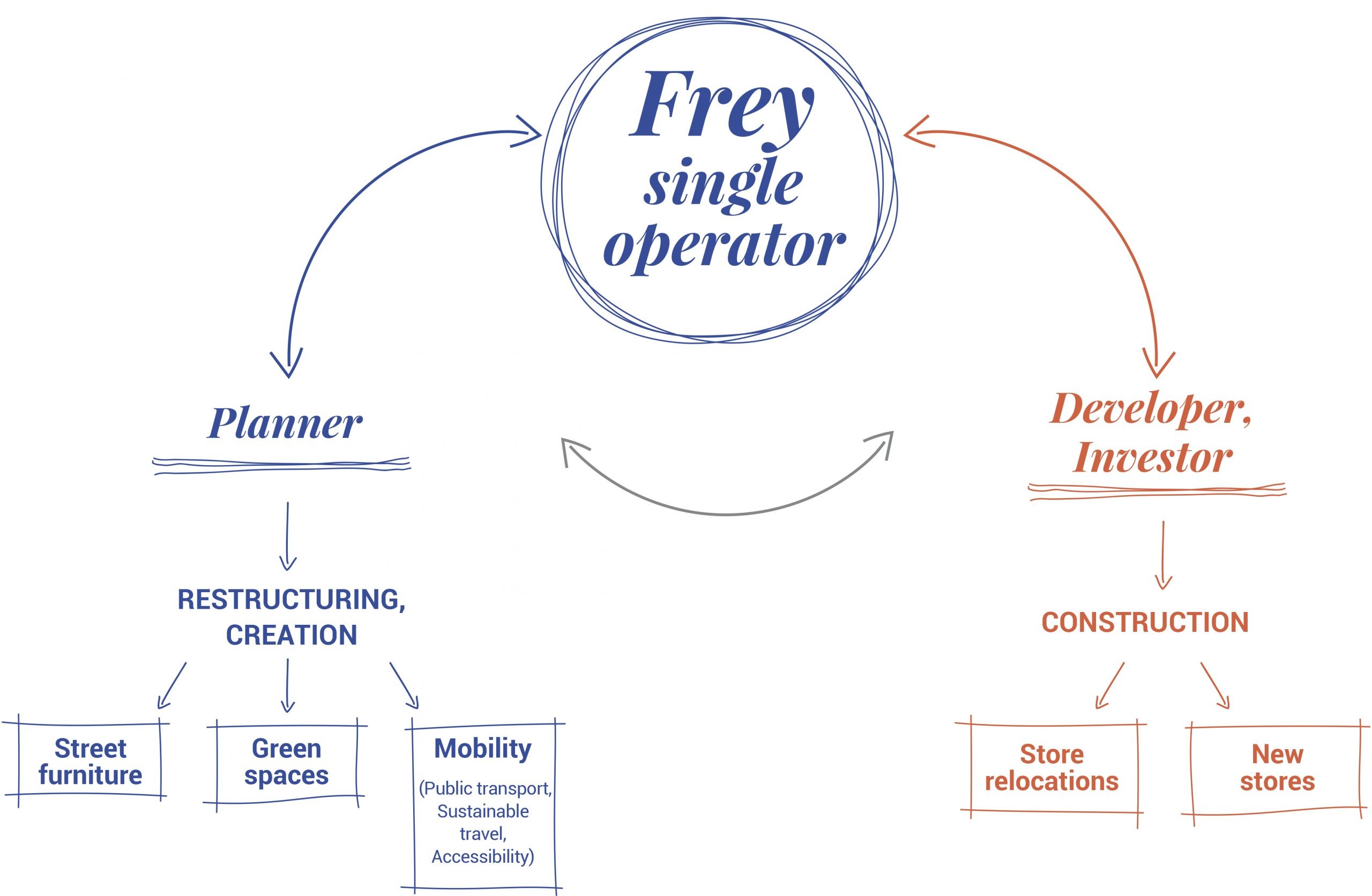 As a partner of local authorities, our intervention in Urban and Commercial Renewal operations is flexible:
either as a developer when the community project is sufficiently successful
either in a multidisciplinary group during feasibility studies launched by a community
Every major city is affected.
Focus on
150
hectares of commercial zone
50000
sqm of new sales areas created
40000
sqm of housing developed
A unique requalification project at European level
A requalification of existing public spaces: renovation of roads, creation of new accesses, bike paths, landscaping …
The development of new commercial polarities in the south of the zone (Shopping Promenade® and Agroparc), as well as the center.
The creation of a housing area in the north on the land vacated following the transfer of retailers.
An operation certified HQE Aménagement for its high environmental performance
Our other fields of expertise

Mixed-use
"Our challenge when building future cities : creating innovative and flexible destinations, generating added value for everybody and better living in town thanks to a virtuous and open approach of their conception"

Roger BARBARY, Director-General Citizers
Read more

Retail
Consumer expectations are changing and the rules of the retail world are being rewritten.
In response to these profound changes, Frey has created and designed Shopping Promenade®, a multi-purpose space, tapping into the powerful trends of creativity and innovation, combining offerings and uses, a space in tune with today's aspirations and a new model fit for our times.
Read more