02/06/2018
Assets life, Retail
FREY confirms the success of the SHOPPING PROMENADE in Amiens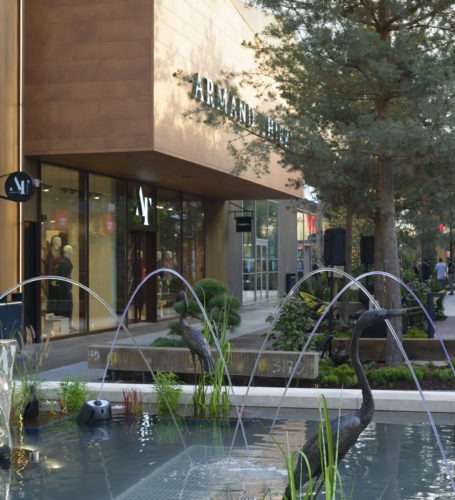 Three months after opening, the SHOPPING PROMENADE in Amiens confirms its popularity among consumers. 1.5 million visitors have already visited the new open-air shopping centre concept developed and managed by FREY. The brands set to open soon include: Jardiland, JD Sports and Columbus Café.
1.5 million visitors in three months
Since opening last October, SHOPPING PROMENADE has enjoyed exceptional footfall. FREY's new open-air shopping centre concept has already attracted 1.5 million visitors, confirming the relevance of the property investment company's development strategy: to offer consumers an entirely new type of shopping destination, in a unique, attractive setting.
Retail success and forthcoming new brands
Following this excellent start, FREY has added to the current merchandising mix (Mango, Cultura, Intersport, Orchestra, Basic Fit, Lola Liza, Tape à l'oeil, Celio, etc.), with new brands set to open in the coming weeks:
Passion Frais (greengrocer) will join the "food square" alongside Boulangerie Louise and Henri Boucher, which both opened last December;
The Indian restaurant Le Kolam will open in early February;
231 East Street, a New York diner concept, will open in April as well as a trattoria-style Italian restaurant, Casa de Luca. A Columbus Café coffee shop is also scheduled to open from mid-April;
JD Sports, the sportswear brand, will open on 17 March;
Lastly, at the end of March, Jardiland will open its first store in the Amiens area.
Other news
01/10/2022
FREY is accelerated its sustainable financing policy: 100% of the Group's corporate financing now includes CSR criteria
Finance & results
12/13/2021
FREY announces the success of its rights issue for an amount of approximately €102 million
Retail