10/01/2019
Assets life, Retail
Frey inaugurates the new outdoor shopping center Woodshop (ex-"Maisonément") in Cesson, France (77)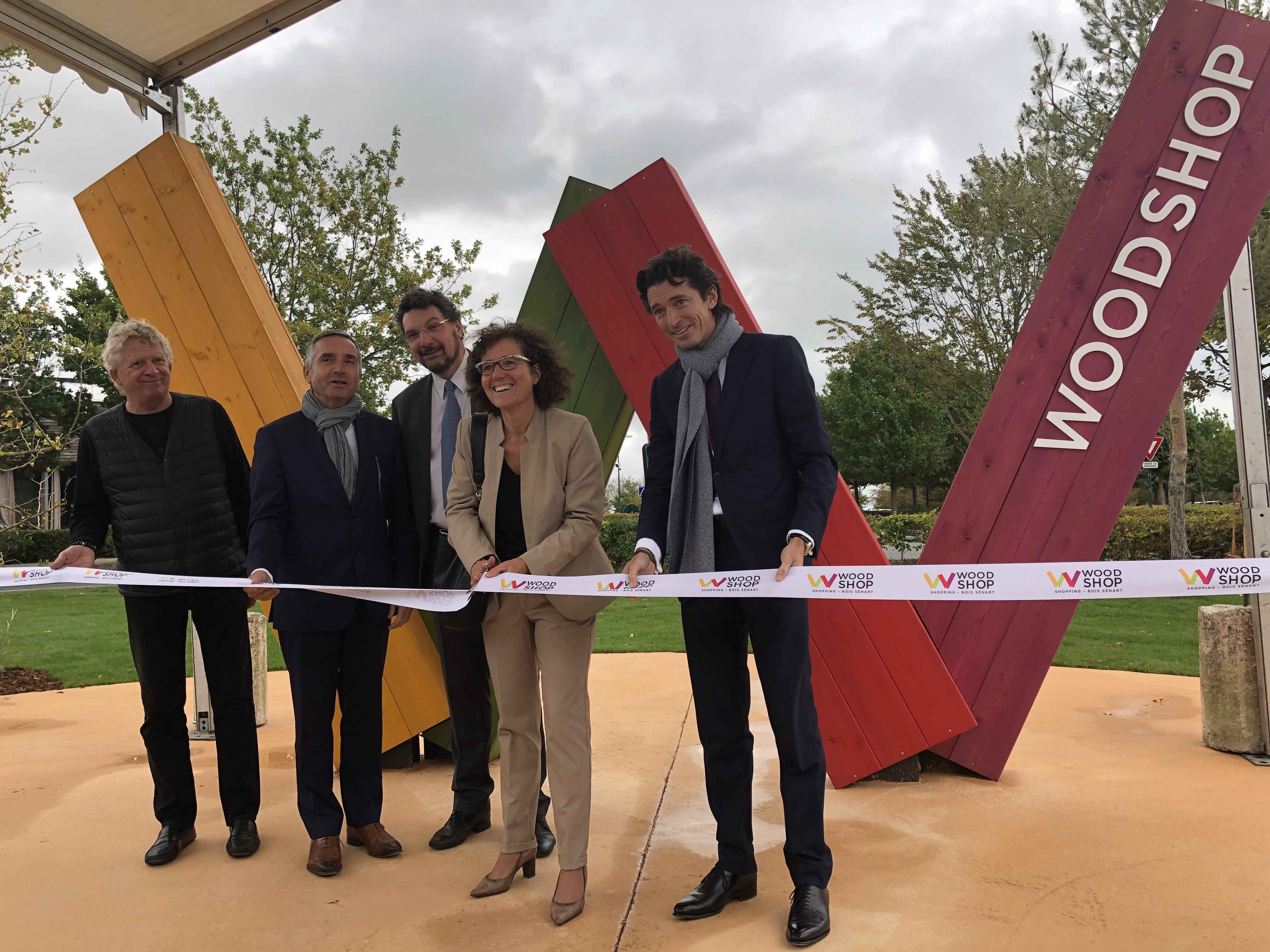 Restructured, relooked and relet, Maisonément gives way to Woodshop, the latest generation retail park developed by Frey in Cesson, France (77), in the heart of one of the most dynamic catchment areas of Seine-et-Marne.
On Tuesday October 1st 2019, Michel BISSON, President of Grand Paris Sud, François TIROT, Deputy General Manager of EPA Sénart, Olivier CHAPLET, Mayor of Cesson and Antoine Frey, Chairman and CEO of the Frey Group, inaugurated Woodshop, retail park acquired by the property company at the end of 2016 to be fully restructured.
The ambition of Frey group was to give back a dynamic and a strong identity to a business complex in difficulty. The demolition of 8,000 sqm of building has opened the site to its commercial environment (the Auchan-Boissenart and Leroy-Merlin shopping center) and created a legible and consistent customer journey. The facades of the buildings have been completely revamped, a new signage has been created, and new services have been installed (large playground for children – opening in February 2020, new street furniture …).
Read the press release (French)
More information about Woodshop