Share
Frey, a listed Real Estate investment company (SIIC), listed on Euronext Paris on March 27, 2008 under the ISIN code FR0010588079.
It is subject to a daily double fixing at 11:30 am and 4:00 pm.
Since its IPO, the Group has taken care to implement a dividend distribution policy that is growing every year.
Share
Stock exchange
: Euronext Paris
Indices
: CAC AllShares, IEIF SIIC France, CAC Financials
Nombre of shares
: 24,603,263 shares as of June, 12, 2020
Eligibility SRD, PEA, PEA-PME
: no
LEI code
: 969500JTN8BU5BW6UW
Shareholding (December 31, 2020)
AG REAL ESTATE : equities owned by AG REAL ESTATE and LOUVRESSES DEVELOPMENT II, legal entity of the group AG INSURANCE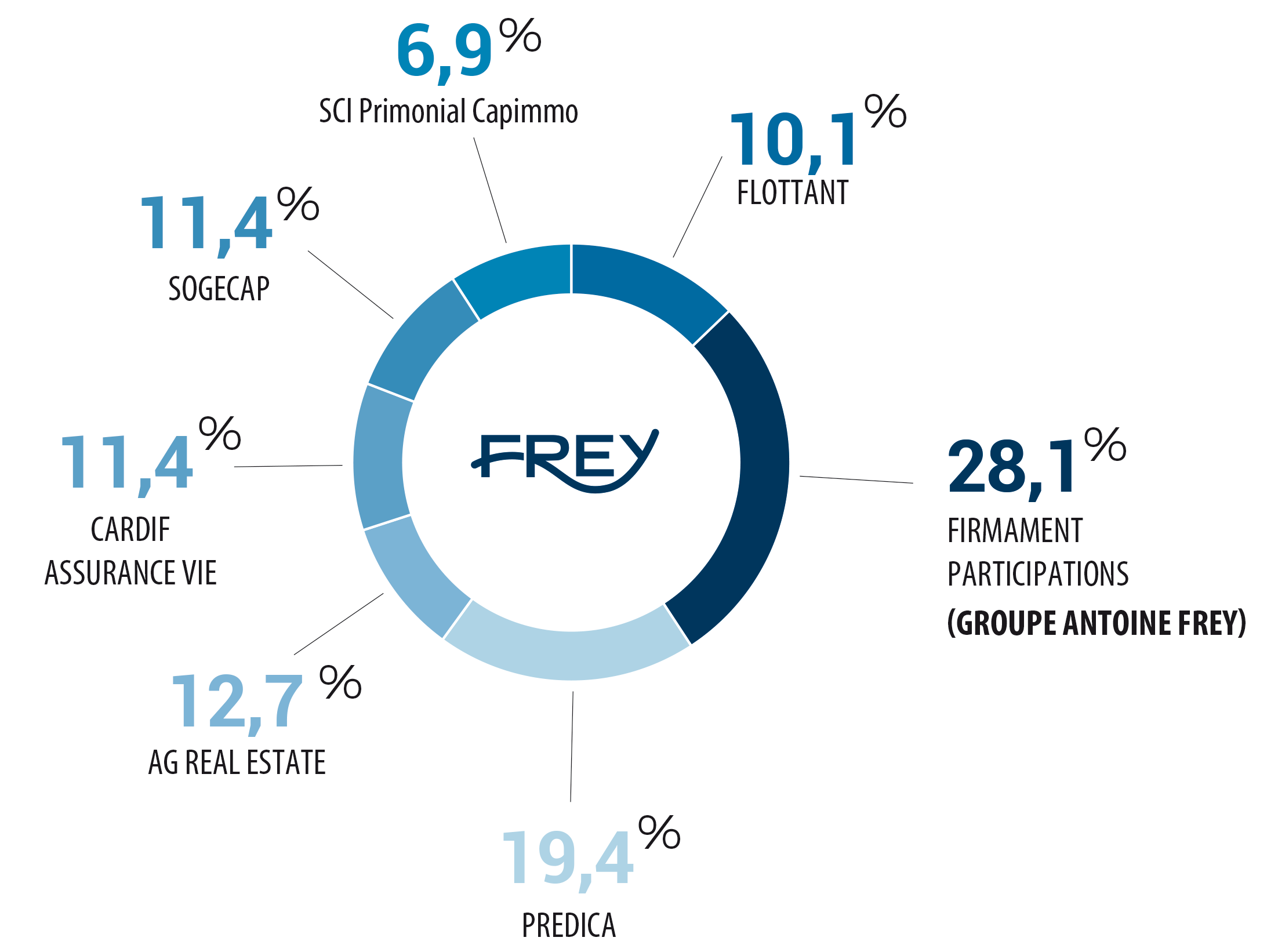 Share price
Dividend