Sustainable development
Frey, a committed and responsible player
Integrating sustainable development comes naturally to Frey Group. We take these concerns on-board during the design, construction and management of our eco-friendly retail and leisure parks.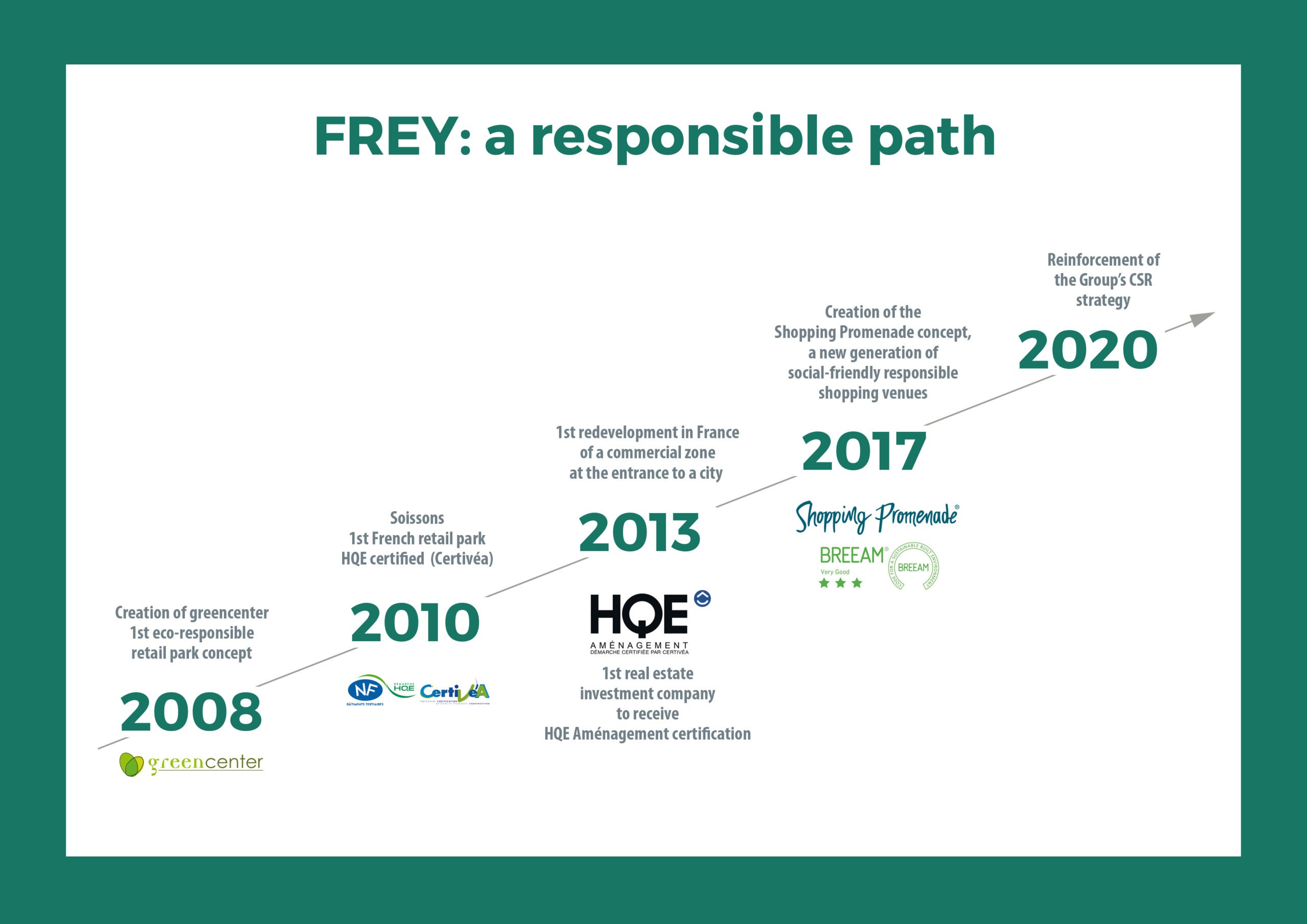 2020 : launch of an innovative climate contribution strategy
Objective : carbon neutrality by 2030
Frey : which carbon footprint?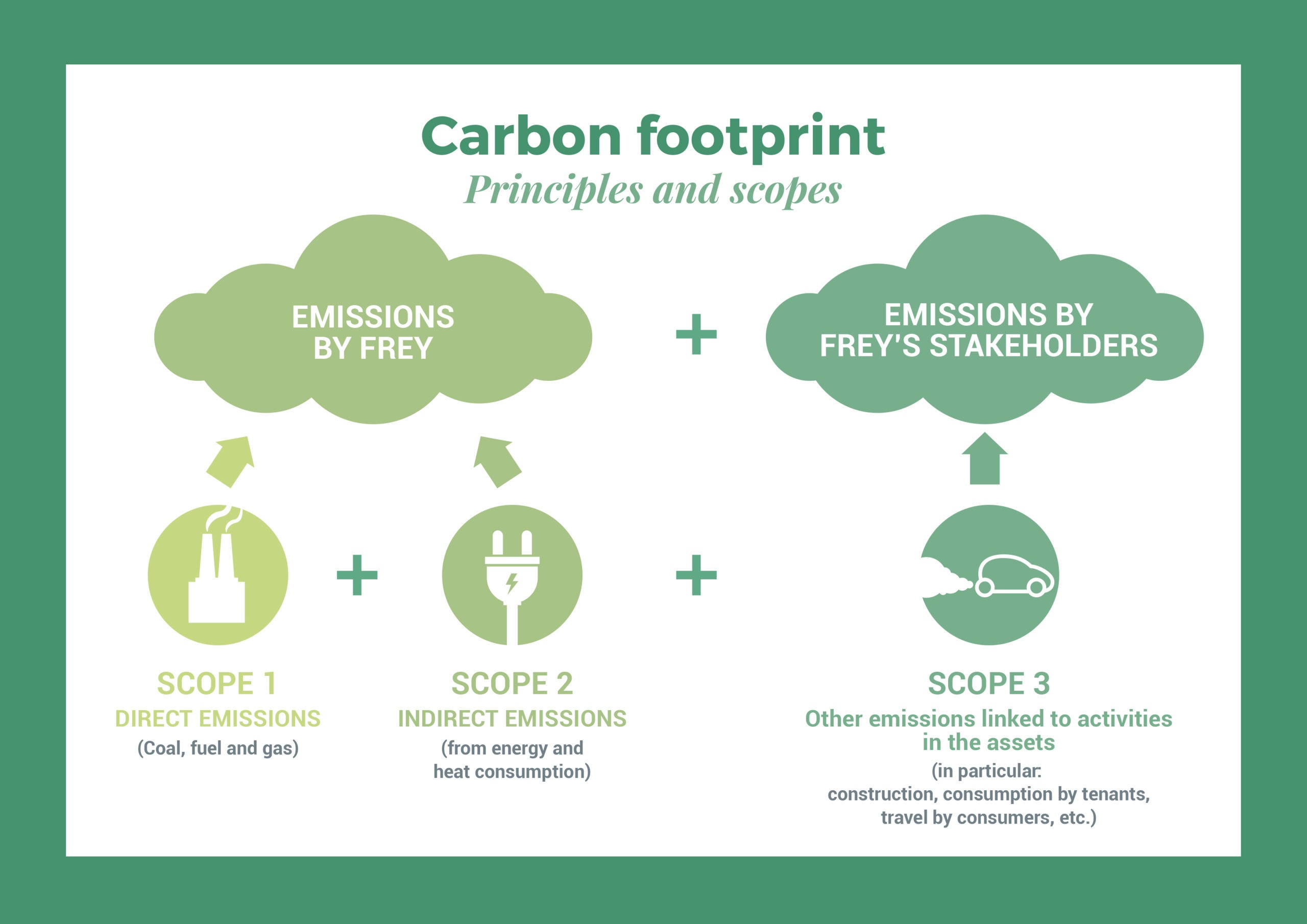 Frey 2019 carbon footprint (breakdown of emissions vs. scopes) : 275.887 t.eq. CO2
2030 climate contribution : the strategy
A massive commitment to the French timber industry :
€35 million over 10 years  for the acquisition and operation of sustainably managed forests in France (FSC of PEFC)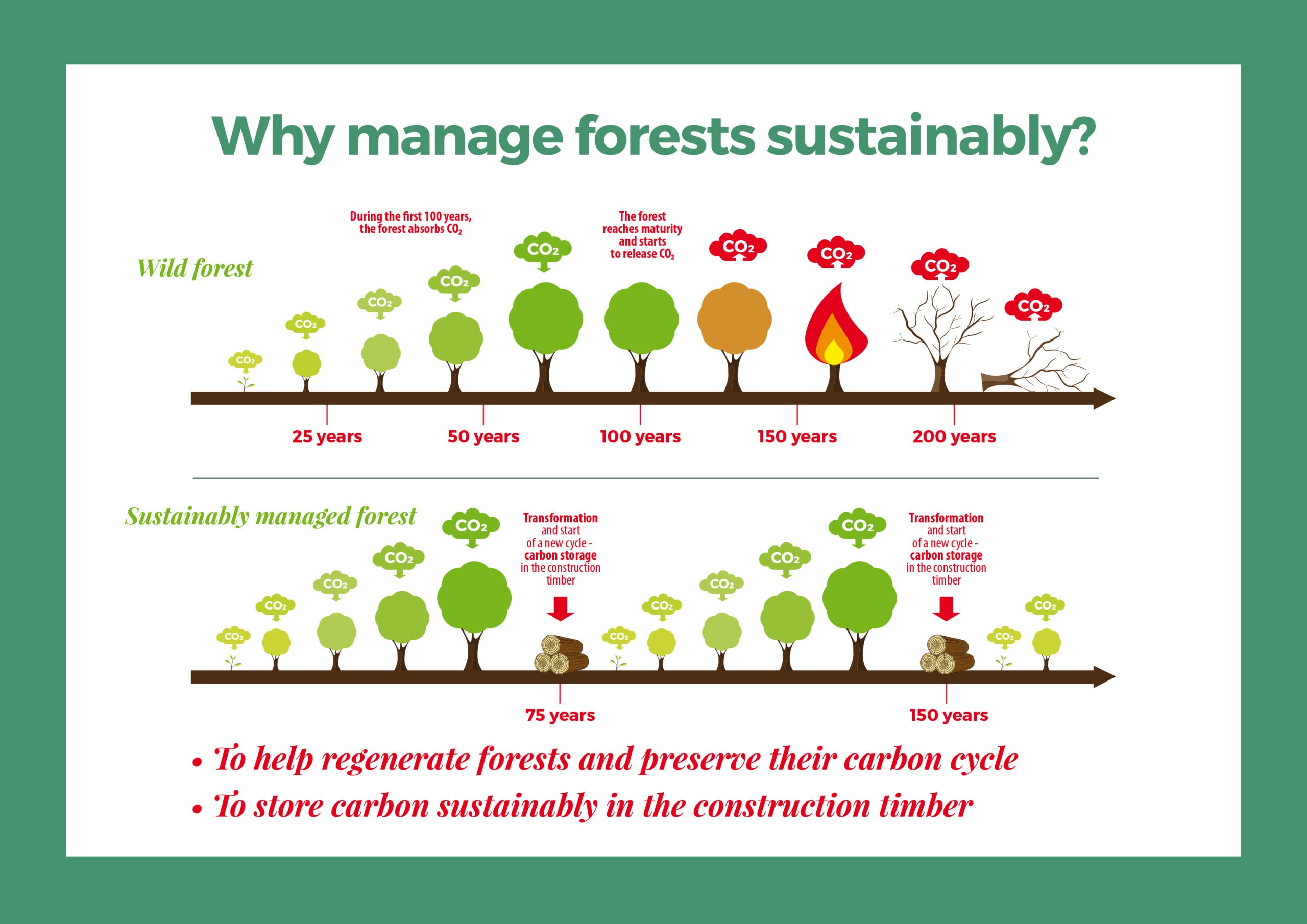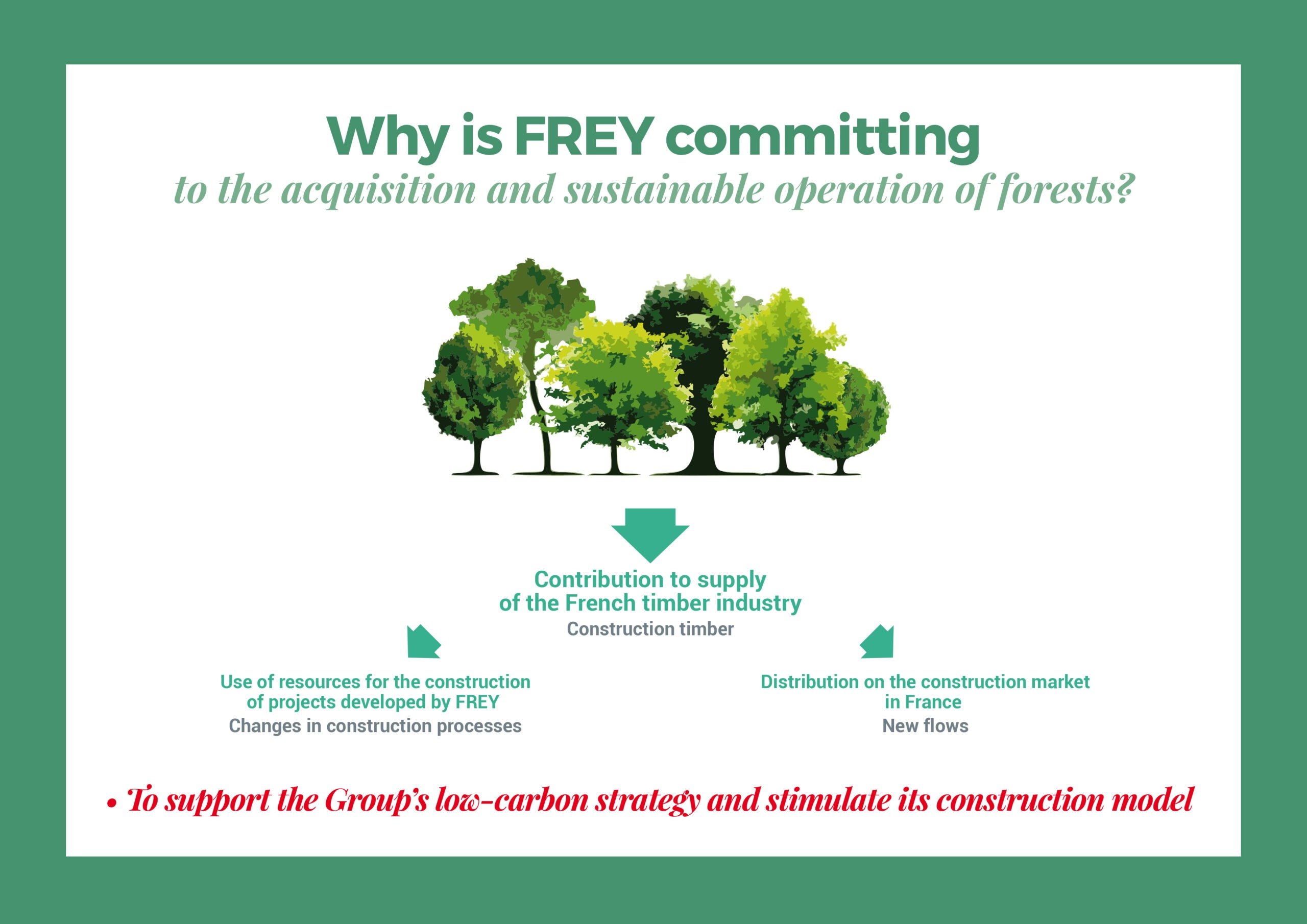 Frey is creating its own Forestry Groupe FoREY :
acquisition of an initial 104-hectare forest in Côte d'Or (France)
Reinforcement of Frey's low-carbon model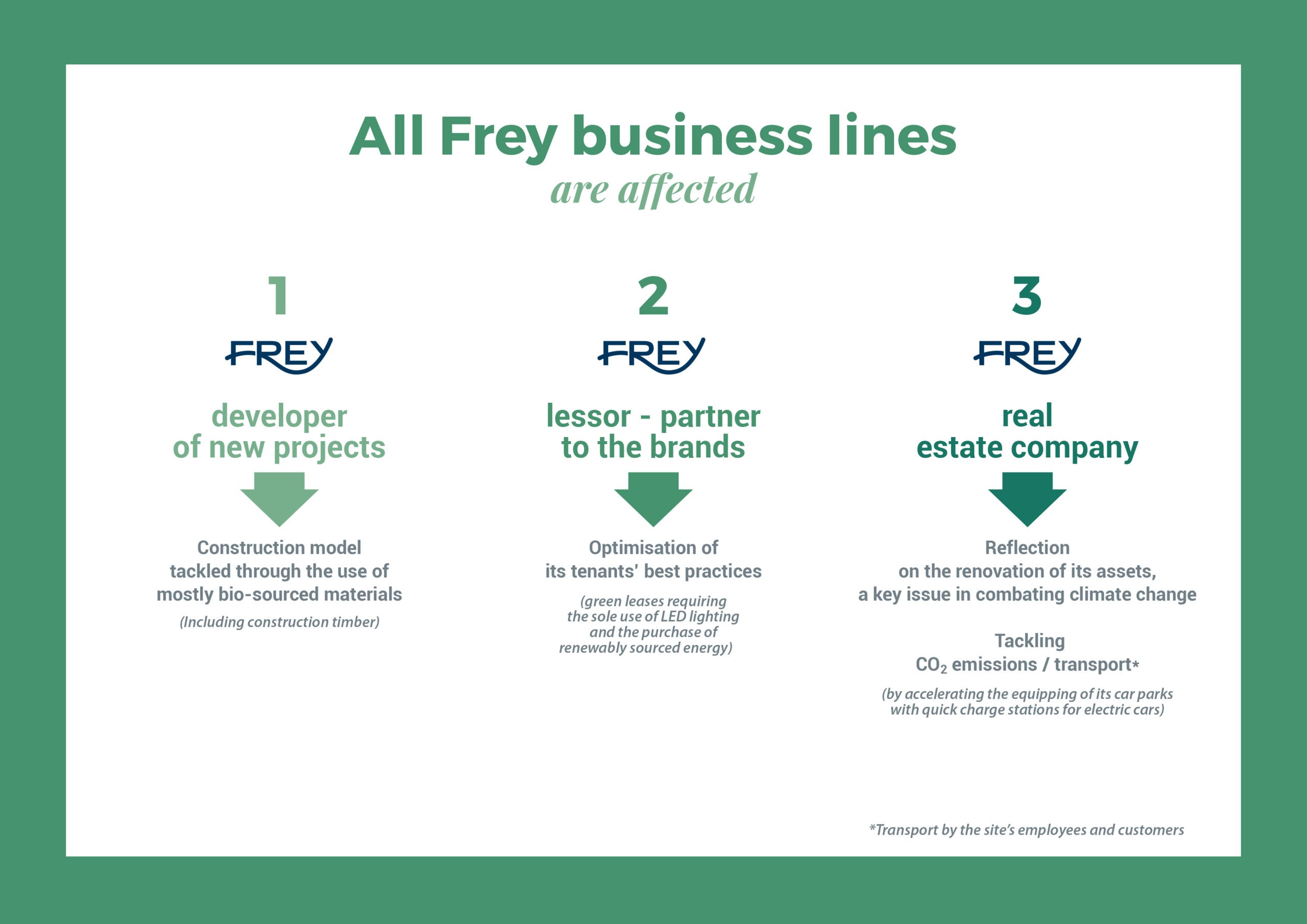 An inclusive approach : all Frey's stakeholders are involved in supporting this strategy :
employees, service providers, brands, local authorities, general public
Measuring progress and steering the strategy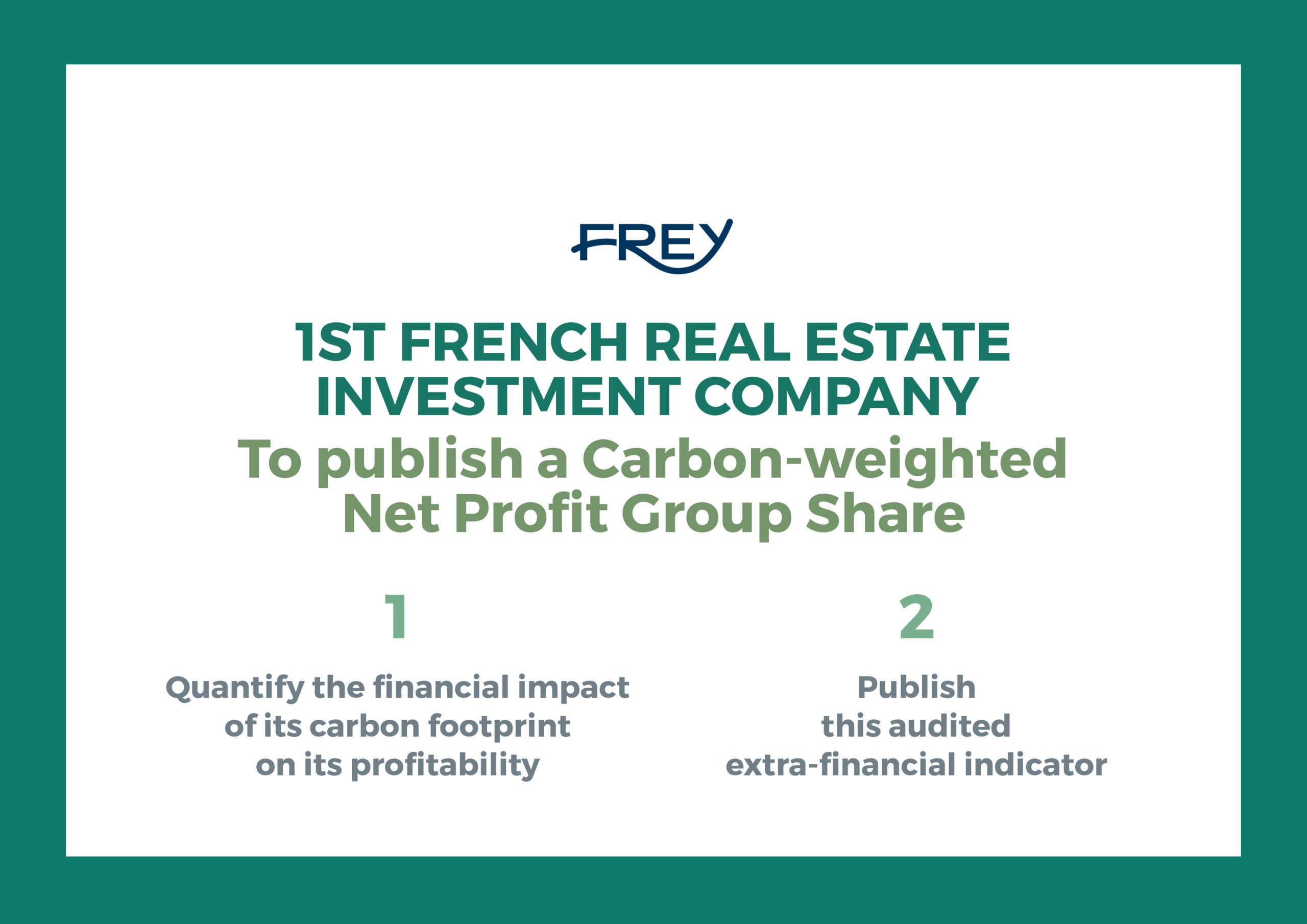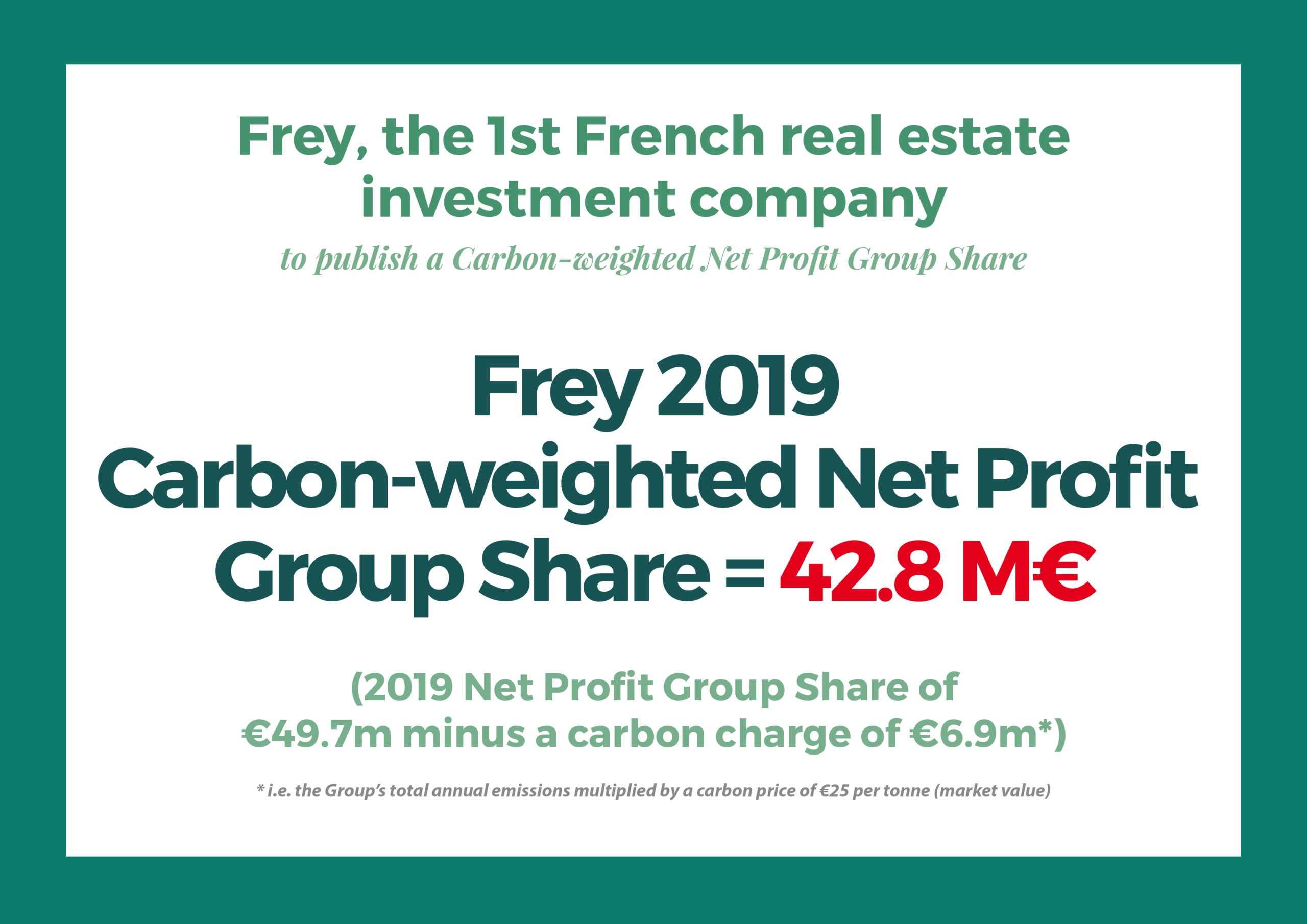 Objective : reduce this charge to zero and achieve carbon neutrality by 2030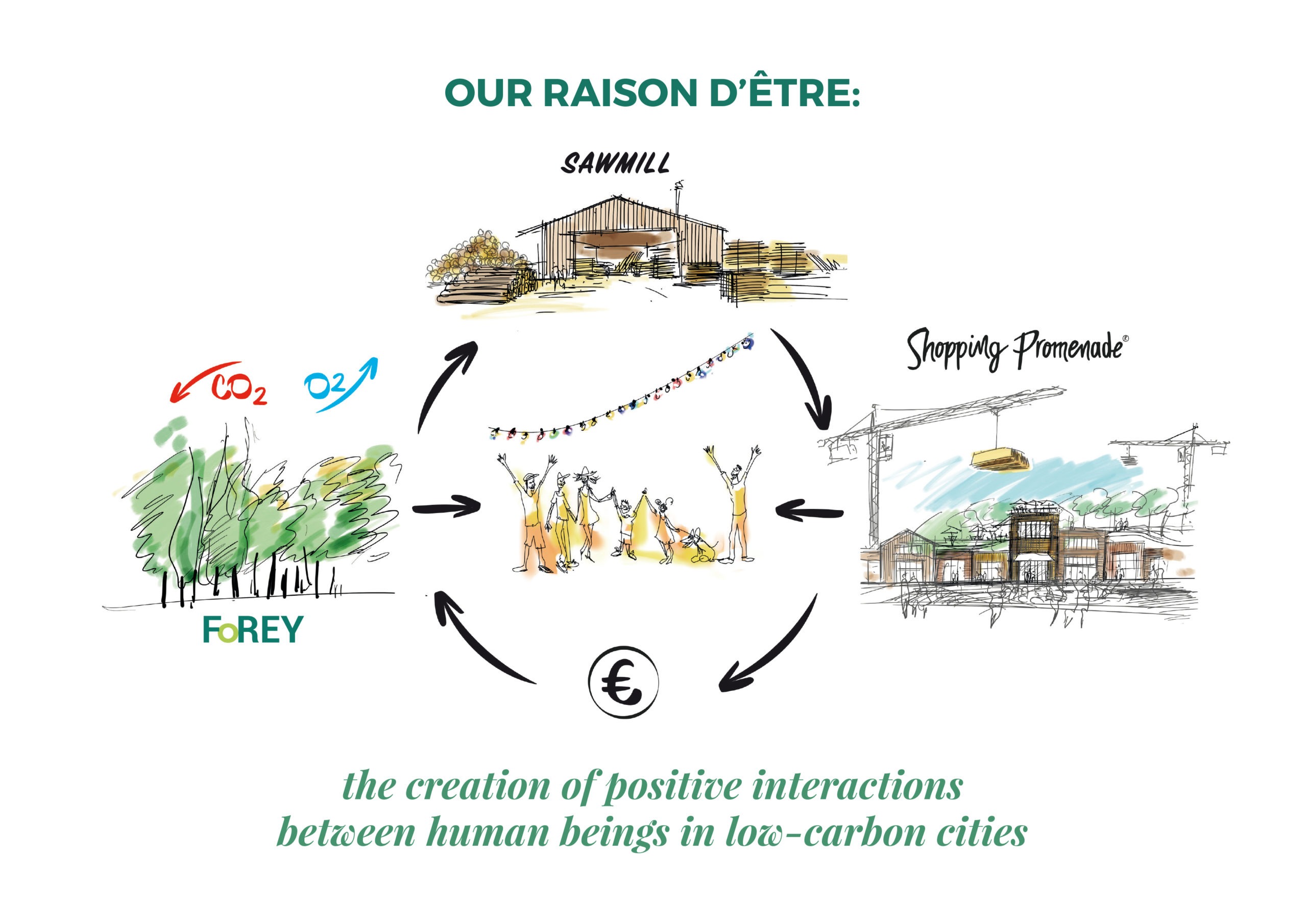 Focus on
100
% of the production distributed on site in an ultra-short circuit
Frey is developing, in its Shopping Promenade® Cœur Alsace, a collaboration with a local group of farmers and makes available to them, within the area, an Agropark of more than 5 hectares to cultivate organic products.
The collective will offer a point of sale and a restaurant using only products in an ultra-short cycle and from organic farming.
This collaboration is based on a deep conviction that it is possible to restructure urban life and trade in out-of-town areas while making the most of the opportunities in the surrounding land and renewing contact with local farms, a very popular idea among urban consumers.
This project has been designed in conjunction with local stakeholders including public bodies, elected representatives and farmers. The outcome is unique – a remarkable site promoting social diversity through its future customers (young people, adults and senior citizens, visitors, residents and employees from the industrial zone).
Our news
02/16/2021
FREY : the first French real estate investment company to become an "Entreprise à mission"
Company life
11/12/2020
FREY signs a €70 million solidarity-based revolving credit line with Crédit Agricole Group and supports the CUISINE MODE D'EMPLOI(S) organisation
Company life, Finance & results